Pearl and Gamma Tech Partner to Bring AI to Dentists across Australia and New Zealand
Gamma Tech will distribute Pearl's flagship AI solution, Second Opinion®, to the ANZ dental markets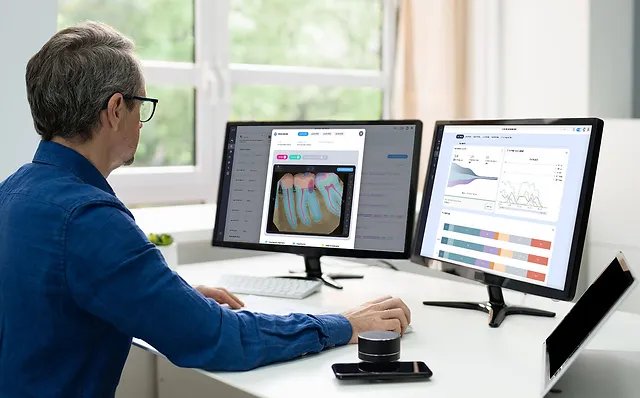 Image Source : Public Domain
-Pearl, the global leader in dental AI solutions, and Gamma Tech, the leading provider of radiographic services for the Australia and New Zealand dental community, today announced a partnership to distribute Pearl's AI-powered chairside disease detection software, Second Opinion® to Gamma Tech clients. As the platform's regional distributor, Gamma Tech will bring high-quality, AI-backed dental care to both patients and dental professionals throughout Australia and New Zealand.
"It's an exciting opportunity to be the first radiographic service provider to offer Pearl's technology to the ANZ dental community," said Makenzie Harris, founder and director of Gamma Tech. "Our partnership with Pearl reflects our belief that safety and regulations go hand-in-hand with the next-generation technology revolutionizing dentistry. Together, we're pushing the boundaries of dental innovation and equipping dental practitioners with the right tools to truly elevate and standardize high-quality patient care."
As a distributor of Second Opinion®, Gamma Tech is solidifying its commitment to providing practices with the resources they need for their radiographic equipment to function optimally and meet the applicable safety standards. Second Opinion® is the first and only real-time chairside AI software cleared by Australia's Therapeutic Goods Administration (TGA) to help dentists automatically detect numerous conditions commonly diagnosed in x-rays, including dental caries, bone loss, abscesses, and more. Through advanced computer vision technology, the tool delivers its findings in real-time for patient-facing display, enhancing diagnostic accuracy while also enabling more effective case presentation and patient communication.
"Pearl's expansion into the Australia and New Zealand market is another monumental development in our international growth," said John Schwartz, EVP of Business Development. "We look forward to working with Gamma Tech to revolutionize care in Australia and New Zealand through the power of AI-assisted dentistry. By expanding Second Opinion's reach to this new market, we're helping dental professionals build a solid foundation for patient care that supports operational efficiency, effective patient education, and optimal oral health outcomes."