Lucid Diagnostics Boosts Market Access and Contracting Expansion
Lucid Diagnostics Inc. (Nasdaq: LUCD) ("Lucid" or the "Company") a commercial-stage, cancer prevention medical diagnostics company, and majority-owned subsidiary of PAVmed Inc. (Nasdaq: PAVM, PAVMZ) ( "PAVmed"), announced that the Company has strengthened and expanded its executive team with two industry veterans to support its critical market access and direct contracting efforts.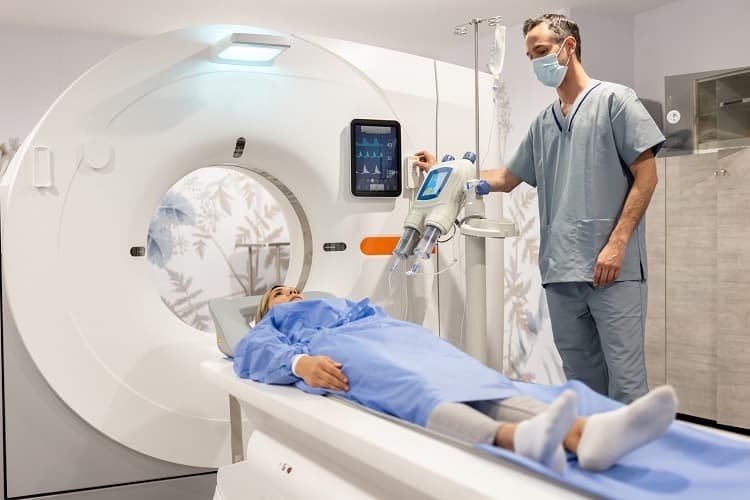 Image Source : Public Domain
Industry veterans join executive team as VP, Market Access and VP, Employer Markets
Shaun M. O'Neil promoted to Lucid's President and COO
Natalie S. Carfora joins Lucid as Vice President, Market Access, and James M. Fricchione as Vice President, Employer Markets. In conjunction with this expansion, Shaun M. O'Neil will now serve as Lucid's President and Chief Operating Officer.
"We are intensely focused on driving EsoGuard® payor coverage and securing direct contracts with employers and other self-insured entities—initiatives which are critical to Lucid's success in translating test volume growth into revenue and revenue growth," said Lishan Aklog, M.D., Lucid's Chairman and Chief Executive Officer. "To that end, I am excited to welcome Natalie Carfora and Jim Fricchione, two seasoned industry veterans with extensive market access and direct contracting experience, to the Lucid team. I am also grateful that Shaun O'Neil has agreed to expand his responsibilities and serve as Lucid's President, with a strong focus on ensuring that these market access and direct contracting efforts are tightly coordinated with our successful commercial, clinical research, and laboratory operations."
Natalie Carfora brings over a decade of experience and expertise in market access and sales in the medical diagnostics industry, including successfully engaging with commercial and governmental payors on coverage policy. She most recently served as Head of Market Access of an innovative molecular diagnostic company focused on commercializing a blood-based test for pancreatic cancer. She previously held market access and commercial roles at Myriad Genetics and Eli Lilly . In these roles, Ms. Carfora successfully led and supported a variety of market access initiatives, including collaborating with clinical research teams on study design, driving pilot programs with payors and self-funded clients, as well as utilizing clinical utility studies to inform broader coverage policies.
Jim Fricchione brings over two decades of successful national health benefits experience, leading sales and service teams in markets across the country, including health and wellness benefits for employer groups. He most recently served as Senior Vice President, Sales & Account Management, at Cobalt Benefit Group, a large Blue Cross-owned Third-Party Administrator (TPA). Mr. Fricchione brings a strong network of relationships in the benefits management ecosystem, including brokers, TPAs, self-funded employers, and Administrative Services Only organizations (ASOs).
Shaun O'Neil is an industry veteran with over two decades of experience in the medical technology sector and serves as PAVmed's Executive Vice President and Chief Operating Officer. Mr. O'Neil has concurrently served in leadership roles at Lucid since its inception, first as Vice President and Chief Commercial Officer and then as Executive Vice President and Chief Operating Officer since April 2022. He has played a primary role in designing and building Lucid's commercial, market access, and revenue cycle management infrastructure; executing its commercial strategy, including the launch of Lucid Test Centers and #CYFT Testing Events; and overseeing the launch of its commercial laboratory, LucidDx Labs. Prior to PAVmed and Lucid, Mr. O'Neil served in various sales and marketing leadership positions with AngioDynamics.