JVM Successfully Launches Next-Gen Drug Dispensing System 'MENITH' in Europe
A state-of-the-art, next-generation automated drug dispensing machine equipped with a robotic arm, independently developed by JVM, an affiliate of Hanmi Science, was successfully launched in the European market.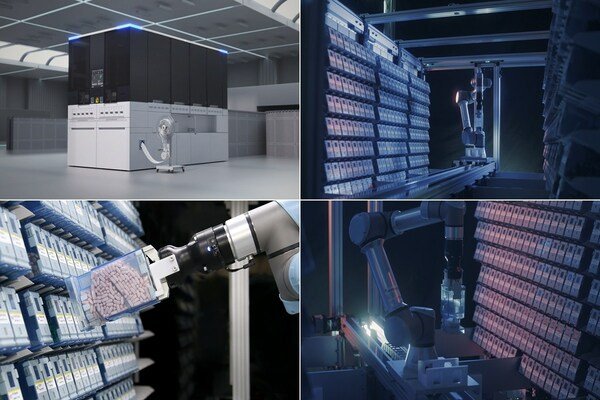 JVM announced on the 13th that it entered a supply contract in the Netherlands with Brocacef, a company that operates large, factory-type dispensing pharmacies in Europe, for 'MENITH,' an automatic dispensing machine equipped with an articulated robotic arm.
Based on this contract, JVM will be able to expand its European business, which had been focused on entry-level models, to 'large-scale high-end models'. The company explained that since most overseas factory-type dispensing pharmacies repackage prescription drugs and deliver them all across the country, the market is expected to implement more MENITH units, which can significantly improve pharmacy workflow.
MENITH is one of JVM's next-generation products that will lead the future pharmacy automation market. A multi-joint collaborative robot arm is applied to fully automate the canister (medicine containers) exchange process, and the dispensing speed is more than twice as fast as that of existing pouch-type automatic dispensing machines, enabling dispensing of maximum 120 pouches per minute. It is also equipped with an automated inspection system, which minimizes the pharmacy dispensing process time and resources.
Hanmi Pharmaceutical representative responsible for JVM's overseas sales stated, "We believe that this outcome in the Netherlands serves as a momentum for MENITH to be recognized in the market, especially by a professional European company that operates factory-type dispensing pharmacies across Europe. Starting with this contract, we plan to expand our sales channels to various regions, including Europe and North America," also added, "There's a growing demand for pharmacy automation due to technician shortages and wage inflation. Therefore, we expect JVM's global business to grow even further."
After being incorporated into Hanmi Science, the holding company of Hanmi Group, in 2016, JVM has been achieving sustainable growth based on Hanmi Group's professional management capabilities. Hanmi Pharmaceutical and Online Pharm are in charge of JVM's overseas and domestic businesses, respectively, and JVM is focusing on R&D and production to develop next-generation new products. Hanmi Pharmaceutical supplies JVM products to 60 countries through 34 global partner companies.